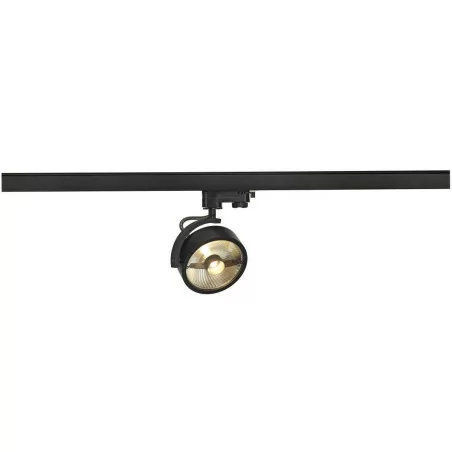  
SLV KALU TRACK QPAR 152610, 152611 230V 3-phase
Description:
Movable reflector attached to the busbar, made ​​of aluminum and plastic, available in 2 colors finishes: black or white. SLV TRACK Kalu QPAR 152610, 152611  is the perfect solution for lighting the designated area.The moving and swiveling head that makes the luminaire can be used for accent lighting or narrow shafts of light and medium selected sites and objects. Binding Kalu QPAR Track 230 is ready for direct connection to the rail, works with both 230V halogen ES111 and ES111 corresponding LED bulbs GU10 230V. The whole system is ready for installation is valued at a particular size and number of frames after sending the query.
Technical data:
Bulb 1 x ES111 75W GU10 230V
The light source is not included
The diameter of 12cm reflector
The height of up to 18cm
The scope of the swing 90
Rotation range 350 °
Degree of protection IP20
230V
Material aluminum / plastic
Black, white
Mounting: track
Manufacturer: SLV
Warranty: 24 months
Additional information:
luminaire does not have light sources included
overall valuation system ready for installation after sending the query: biuro@salonled.pl
Customers who bought this product also bought:
8 other products in the same category:
No customer reviews for the moment.